Post Tagged with: "human rights"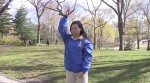 News / Video
Falun Gong practitioners find freedom in the United States.
News
Haiti ranks second on the 2013 Global Slavery Index of countries where human trafficking is an issue. Child slavery is a significant part of the problem.
News / Video
According to Human Rights Watch, more than 800 Shias have been killed since 2012.