Post Tagged with: "Music"
Arts / Features / Special Reports
PHILADELPHIA – Winter coats, gloves, and wool scarves are atypical rock concert attire, but Saturday night's audience at The Ox, an underground music venue in north Philadelphia, had little choice but to bundle up. Save for a belching space heater and the embers of lit cigarettes, the formerly abandoned warehouse had no heat. The crowd didn't dance. They happily shivered […]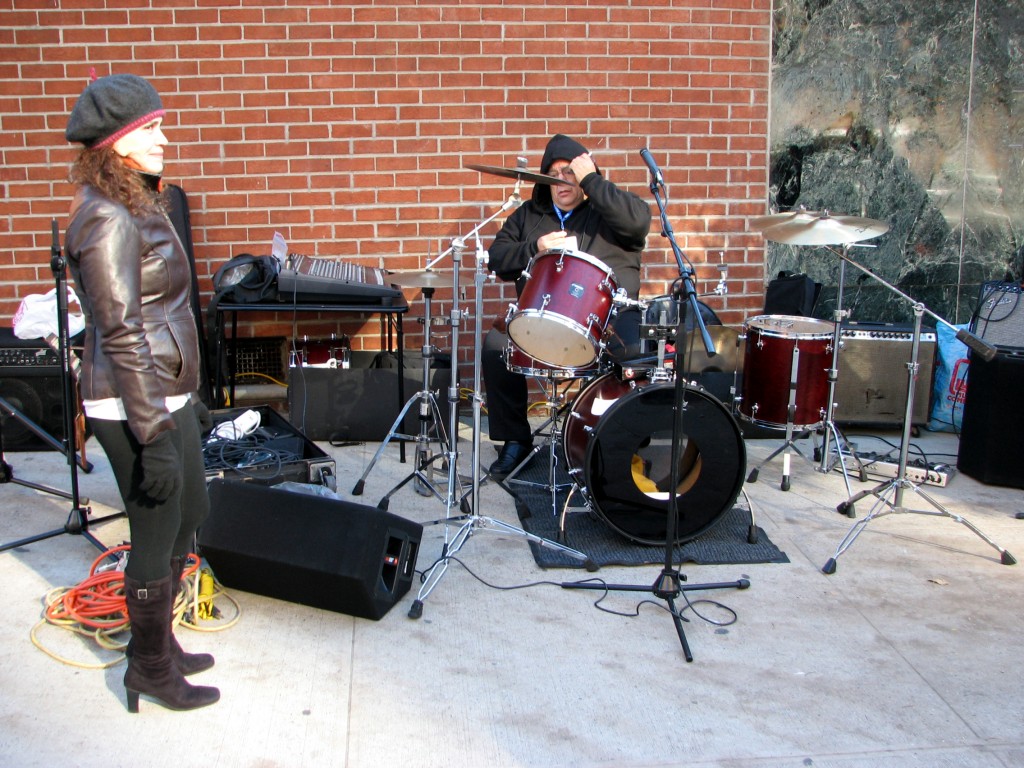 Features
Yolanda Rodriguez and her band, The Dfenderz, played for runners at the New York City Marathon on Sunday.